More Classes and Events Are Being Added All The Time, Check Back To See The Latest Schedule ~
Or Visit Our Facebook Page (See Sidebar) For The Most Recent Additions To Our Event Calendar
Events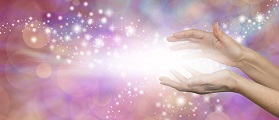 Reiki Clinic - Mini-Sessions with Multiple Reiki Students - Tuesday March 12th from 5:30-7:30pm, Spirit Light, Keene, New Hampshire
Curious about Reiki? Want to try it out?

Join us at Spirit Light for our Community Reiki Clinic!

What is Reiki? Reiki is a form of energy healing that helps support the body's own natural healing process. It is a gentle boost of Universal healing energy, which is subtle, yet quite effective. The treatments are relaxing, and can help ease the stress brought on by day to day life. Clients have reported relief from physical, mental, & emotional pain and other discomforts; a deep feeling of relaxation, and greater sense of peace.

This work is facilitated by me, Jen Knight Shamanic Medicine Woman, and offered by the Reiki students who have been through my certification courses, who are working towards becoming practitioners themselves.

I have been a Reiki Practitioner for over 10 years, and a Reiki Master Teacher for over 9 years, along with over 22 years of experience in alternative healing. I have trained and certified students from coast to coast. During my years in Northern California, I was part of a Community Reiki Clinic there, facilitated by myself and several other talented Reiki Masters. I have wanted to bring this type of healing setting to my community in the Monadnock Region for some time now, as it is a great introduction to Reiki.

The sessions will be 15 minutes in length, with a 'first come first serve' sign up sheet onsite. Suggested donation/energy exchange is $15-20 per 15 minute session. You will have 2 or more of my students working on you at a time, I will be overseeing the work.

Looking forward to seeing you there!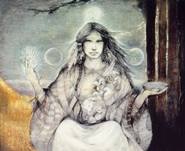 4th Annual Keene Psychic & Wellness Fair - Saturday, May 4th, 2019 from 10am - 3:30pm - Fireworks, Keene, New Hampshire
Jen Knight, Shamanic Medicine Woman will be one of the featured vendors at this fun, annual event! I will have new additions to my herbal line, Luna Herbals, as well as essential oils, books, and other fun metaphysical goods! Sign up for a reading, as I will be offering all 3 of my reading styles at this event, Animal Spirit Totem, Spirit Journey, and Psychic Mediumship. Readings are $20 for 15 minutes. Sign-up will be onsite at the event, and is first come first serve.
Mini-Readings, Margaritas & Shenanagans! - Thursday, May 16th from 6:00pm-10:00 pm - Margaritas, Keene, New Hampshire
Join Jen Knight, Shamanic Medicine Woman, and several other talented readers, who will be offering their diverse reading styles at this fun evening! Ladies, receive 40% off entrees! Grab your Gal-Pals and plan a Girls Night Out! I will be offering all 3 of my reading styles at this event, Animal Spirit Totem, Spirit Journey, and Psychic Mediumship. Readings are $20 for 15 minutes. Sign-up will be onsite at the event, and is first come first serve.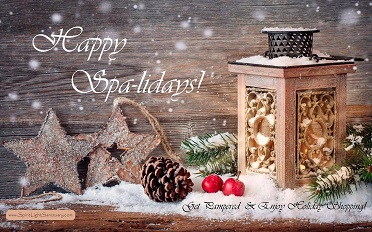 Happy Spa-lidays! Get Pampered & Enjoy Holiday Shopping! - Saturday December 7th, 2019 from 11am-4pm, Location TBA, Monadnock Region, New Hampshire
Join us for the 3rd Annual Happy Spa-lidays! A relaxing afternoon and evening of pampering and holiday shopping!

Kick off your shoes, and relax with a soothing massage or reflexology treatment. Treat your self to a reading to gain some insight on the year ahead. Purposefully set in the middle of the busy holiday season to help you keep your best self moving forward with some much needed self care during the season of sharing joy, abundance, family, and community,

Multiple wellness practitioners will be on site for mini-treatments, offering massage, reflexology, reiki, and aromatherapy to bring peace to your soul during the busy holiday season. Get pampered while you check off that holiday gift list, and enjoy shopping from local artisans. Hand crafted, organic home spa goodies, beautiful artwork, jewelry, and much more will be available to choose from, as well as gift certificates for Massage, Energy Healing Sessions, Psychic, Animal Totem, & Tarot Readings, and other goods and services!

Enjoy a reading, with multiple readers to choose from!

Tea and light refreshments will be provided in this beautiful setting.

More details to come!
Classes
Herbalism ~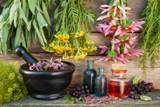 Intro to Essential Oils - An Herbalists Perspective - On Going! Please call or email for the latest dates and locations.
Have you heard all the buzz about essential oils, but are not really sure what they are or how to use them safely? Then this intro class is for you! Learn how essential oils can support your health and wellness goals, and overall peace of mind.
Join Jen Knight, an herbalist with 22 years of experience working with plant medicine, for this engaging and informative class.
In this class you will learn the foundation of how to use essential oils to support your well being and the body's own natural healing process. We will go over an array of common uses for every home. We will touch on how to use essential oils for emotional support to bring more balance to your life. And you will learn what to look for when choosing essential oils to ensure they are free of synthetic additives and other harmful chemicals, you will be surprised to discover it is beyond what you see on the label.
Herbs, and Oils, and Tea, Oh My! - New Herbal Class Coming This Summer 2019!
Stay Tuned for Dates and Details!
Seed to Salve -
Herbal Workshop Series with Herbalist Jen Knight
Class 1) Herb Basics and Seed Starting
Learn the most commonly used herbs that every household can utilize, what they are used for, and how to use them. We will also discuss edible and medicinal wild Spring greens to look for and recommended reference books on herbal medicine. In the afternoon, you will choose which plants you would like to cultivate a relationship with, and we will plant seeds for many of the herbs covered. You will bring home your planted seeds in pots to grow in your own garden or planters.
Class 2) Medicinal Herb Walk and Making Mid-Summer Remedies
We will discuss the ethics of wild harvesting, plant identification, appropriate areas to harvest, good field guides, and easy to use medicine making books. We will harvest some herbs for hands on medicine making in the afternoon, which will include poultices, infused oils, tinctures, or vinegars, depending on what is in season. You will bring home some of the remedies we make that afternoon.
Class 3) Salve Making, Root Harvest, and Seed Saving
We will use the infused oils created in Class 2 to create salve, or learn how to make a fresh hot infused oil to make into salve. We will discuss roots to harvest in the Fall, how to identify them, how to process them for future use, and what they are used for. If tie allows, we will go out and look at roots. We will go over methods for seed saving so that you can grow some of the plants you find in your own garden.
Cost for this series is $150 if paid in full, or 3 payments of $55, and covers materials for making the herbal remedies and seed starting. Pre-registration is required, to register and pay for this workshop series please click on the 'Payment Options' below. Space is limited, register early to ensure your spot. Payment is due in advance of the class, partial refund for emergency cancellation, and no refund within a week of the class. Payments are due the day prior to each class.
SEED TO SALVE SERIES: Further information regarding what to bring for classes and contact for directions will be emailed upon class registration.
Class 1) April 13th, 2019 10am-4pm
Class 2) August 10th, 2019 10am-4pm
Class 3) August 31st, 2019 10am-4pm
Medicinal Herb Walk with Herbalist Jen Knight
Summer 2019, Date & Location TBA
Learn about some of the medicinal herbs that grow in our bio-region and in your own backyard, how to identify them, what common ailments they can be used for, wild harvesting ethics, and basics in preparing them for use. Please bring a camera to take pictures for future identification help and a notebook.
Cost $35
Reiki ~

Reiki found me several years ago. From my very first session it had an amazing & beautiful impact on my life. Physical pain & emotions were gently released, realigning me with my purpose on this life path.
Little did I know at the time that my own personal healing journey would put me on the path to guiding & assisting others through their own healing journeys, becoming a vessel for love, light, messages, insight, & healing energy to flow through.
Deep & profound gratitude for this gift fills my heart everyday.
With Blessings I offer this gift to you.
~¤~
Reiki Level I Class
Sunday March 3rd, 2019 10 am – 4 pm
Intro, History, Principles, Techniques, Ethics,
Attunement, Meditations, and More
Second part of class & practice session Sunday 3/24/19 from 1-4pm
~¤~
Reiki Level II Class
Sunday April 7th, 2019 10 am – 4 pm
Meditation, Review, Symbols & Use, Techniques,
Distance Healing, Attunement, and More
Second part of class & practice session Sunday 4/28/19 from 1-4pm
~¤~
Reiki Level I Class $175, Reiki Level II Class $225, pre-registration required.
Classes include manuals and certificates for each student, and a follow-up group practice session.
Classes are offered year round. For information on group or private classes, Advanced Reiki Training (A.R.T.), Master & Master/Teacher Certification, session dates, suggestions to prepare you for the classes, registration, and all other questions
please call Jen Knight *) at 207-323-5635 or email spiritlightsanctuary@gmail.com
~¤~
May You Be Blessed On Your Path Wherever You May Be.
Shamanism, Spirituality, Earth Medicine ~
Moontide Journey - Deep Women's Wisdom - New Year Long Course! Begins January 2019
Circle up and dive deep, a year of Spirit Journeys with the New Moon, integrating and embodying Women's Wisdom, the flow of the biological rhythms of a woman's body, healing ancestral lines, stepping into and owning your celestial power, gate keeper, way show-er, knowledge holder, channel between worlds, womb one, Woman. This powerful year long course will meet on or near the New Moons, 13 in total, each year. We will cycle through a year of moons, delving into and embodying the wisdom of each, as we journey through the wheel of the year. Each moon will hold different lessons, focus, intention, journeywork, and/or Spirit work. We will look at women's biology, Maiden & stepping into womanhood, womb, Moontide cycles, fertility, birth, Mother & creativity, Crone & Sage years, menopause, how our biology functions spiritually speaking, and how to nurture and support each phase of our life. Some supplies will be provided, some you will be asked to bring. We will share light refreshments at the end of each evening.
The work will be facilitated by Jen Knight, Shamanic Medicine Woman. Jen holds over 22 years of experience in alternative healing, women's work, and guiding people through deep and empowering transformations. She is a Reiki Master Teacher, Herbalist, Shaman, and Psychic Medium, who has studied with herbalists, healers, and Shamans, all over North, Central, & South America. She herself is an internationally accomplished and revered healer.
Cost $1300 if paid quarterly; $1200 if paid in full (One Moon Free! A $100 savings).
Dates of this course:
January 5th, 2019 6pm-9pm
February 4th, 2019 6pm-9pm
March 6th, 2019 6pm-9pm
April 5th, 2019 6pm-9pm
May 4th, 2019 6pm-9pm
June 3rd, 2019 6pm-9pm
July 2nd, 2019 6pm-9pm
July 31st, 2019 6pm-9pm
August 30th, 2019 6pm-9pm
September 28th, 2019 6pm-9pm
October 28th, 2019 6pm-9pm
November 26th, 2019 6pm-9pm
December 27th, 2019 6pm-9pm
Pre-registration Required